November 18 (Saturday) 10:00-13:00 – Netherlands and Denmark study opportunities personal consultation in Budapest
3/a Károly krt. Budapest 1075
Are you just spending your high school days at school?
Or are you already in your graduation year and preparing for higher education?
Maybe you are already looking between master's courses at university?
Wherever you are in your studies, Denmark and the Netherlands offer you plenty of opportunities!
– you can spend 1 or 2 years abroad during your high school years (in Denmark, free education)
– you can apply to university (free education in Denmark, low tuition fees and lots of scholarships in the Netherlands)
– you can enroll in a master's program (free education in Denmark, low tuition fees in the Netherlands and lots of scholarships)
– if you are still unsure about your career choice, you can spend a year at a Danish folk college, where you can try yourself in several fields (reimbursed)
Doesn't that sound great?
Be sure to come to us if:
– You have a lot of questions about the countries and the application
– You don't want to miss anything important when applying.
– You don't know where do you want to apply.
– You don't yet know what interests you the most.
Come to us for a personal consultation or request an appointment for an online consultation, and we will answer all your questions about further education in Denmark, because that's why we are here!
During the consultation, we will not start the application yet, but will map out your options:
Will share with you the secrets of student life abroad
Give advice on choosing a career
Help you choose the school/university/major
We are initiated into the mysteries of Danish and Dutch education
Will explain to you the conditions under which the education is free
Consultation fee: HUF 15,000
If you decide to apply and register with us, we provide you with the following services:
– Support you throughout the entire admission process
– Prepare you for the oral interview
– Provide assistance in compiling the application package
– Give advice on writing your motivation letter
– You can write a test that replaces a language exam with us
– Provide preparatory material for writing the test
– Present the use of online application systems
– At the Departure workshop, we provide you with all useful information before you set off on your big trip
We also provide a discount:
– To translate a certificate
– Language course at home
– For a mentoring program in Denmark
Registration fee: HUF 50,000 + HUF 50,000*
(The first HUF 50,000 must be paid during registration. The second HUF 50,000 must be paid only if you have been admitted to one of our partner universities)
Register and request an appointment at the following e-mail address:
studyabroad.budapest@gmail.com
To subject, write: "Consultation October 28."
In text: Your place of residence and, if you already have an idea, where you would like to apply
Bring your parents, as this is a joint decision!
WOULD ANOTHER TIME SUIT YOU, OR WOULD YOU LIKE TO MEET WITH US ONLINE?
No problem, we hold personal consultations several times, and continuously online!
Contact us and inquire about additional dates:
studyabroad.budapest@gmail.com
Feel free to contact us, we will answer your message as soon as possible!
We look forward to seeing you on Saturday, October 28!
Contact:
Vanessa Schmidt
+36 20 587 9121
studyabroad.budapest@gmail.com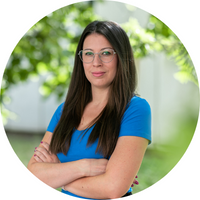 *The fee schedule is valid if you apply to one of our partner institutions. If you find a school for yourself outside of our partner list, individual rates will apply. The consultation fee remains the same in both cases.
Partner institutions [ENGLISH LANGUAGE PROGRAMS]:
NETHERLANDS Universities
HZ Universtiy of Applied Sciences
Breda University of Applied Sciences
Saxion University of Applied Sciences
Avans University of Applied Sciences
DENMARK Universities
VIA University College
University College South Denmark
University College Absalon
Business Academy SouthWest
DENMARK Gymnasiums (IB program)
Grenaa Gymnasium
Struer Statsgymnasium
Ikast-Brande Gymnasium
NORWAY High Schools (IB program)
Skagerak International School
Senja Videregående Skole
More information:
Netherlands universities
Denmark universities
IB (high school) programs